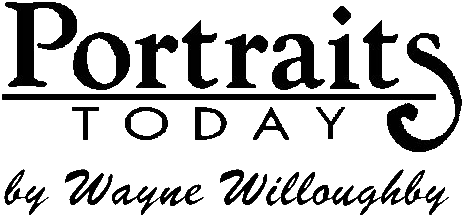 The Area's Photographer of Choice
361-874-4110 • 877-874-4110 (toll free)
Our deluxe portrait series
Portrait and Senior Price List
Hours (central time):
Tuesday - Friday: 10:00am - 7:00pm
Saturday: BY APPOINTMENT ONLY
Sunday - Monday: CLOSED
(Holidays excluded)

Super Saver Special

Saver's Special

Saver's Delight

Four Poses

1 - 11 x 14
4 - 8 x 10s
8 - 5 x 7s
96 Wallets
Album with all originals

Three Poses

3 - 8 x 10s
6 - 5 x 7s
48 Wallets
Album with up to 20 originals

Ten Poses

5 - 8 x 10s
8 - 5 x 7s
96 Wallets
Album with all originals

$490
(Reg. $1100)

$399
(Reg. $688)

$625
(Reg. $1205)
Saver's Choice

Deluxe Saver

The Grand Saver

Ten Poses

1 - 10 x 20 Komotion
5 - 8 x 10s
8 - 5 x 7s
96 Wallets
CD Slide Show
Album with all originals

Twelve Poses

1 - 16 x 20
6 - 8 x 10s
8 - 5 x 7s
96 Wallets
CD Slide Show
Album with all originals

Twelve Poses

1 - 16 x 20
2 - 11 x 14s
5 - 8 x 10s
8 - 5 x 7s
120 Wallets
CD Slide Show
Album with all originals

$750
(Reg. $1460)

$895
(Reg. $1634)

$1100
(Reg. $1864)
G

H

I

Three Poses

1 - 16 x 20
3 - 8 x 10s
24 Wallets

Two Poses

1 - 11 x 14
2 - 8 x 10s
16 Wallets

Two Poses

2 - 8 x 10s
2 - 5 x 7s
16 Wallets

$365
(Reg. $401)

$250
(Reg. $264)

$199
(Reg. $214)
For additional package poses, add $12
Individual Portraits

30 x 40 ...................................$490
24 x 30 .................................... 350
20 x 24 .................................... 245
16 x 20 .................................... 185
11 x 14 .................................... 120
8 x 10 ..................................... 50
5 x 7 ....................................... 35
4 x 5 ....................................... 25

Wallets
(one pose)

8 for $22
16 for $32
24 for $40
32 for $48
48 for $59
96 for $88

(Personalize your wallets for $12 extra)
Best of Quality
Each portrait is completely finished and retouched to remove normal facial blemishes, soften facial lines, whiten teeth, clear and enhance eyes, remove most stray hair, retouch blemishes on arms, legs, etc., and other enhancements that helps you look your very best. Plus all portraits 8 x 10 and larger are mounted on art board and sealed with a beautiful luster protective finish to last a lifetime.
Ask about our Graduation announcements for Seniors.
---
Sessions
By Appointment
In our spacious studio camera room, our beautiful portrait park, or out and about.
Studio Sessions

30 minutes - Indoors OR Outdoors ..... $40
60 minutes - Indoors AND Outdoors .. $80

Out and About Sessions

2 hours - Locations in our four county area... Can be completed in multiple sessions............................................... $95
Required yearbook prints included with order
For any other off premise location, call for quote
Bring your favorite items of interest to personalize your portraits
Prices subject to change without notice.